ed herman's
Morgans at the Movies
---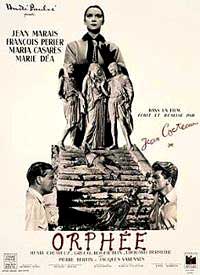 Orphée (Orpheus)
1950 The second film in what is known as Director Jean Cocteau's Orphic Trilogy starring Jean Marais, François Périer, María Casares and Marie Déa. Orphée is a poet who becomes obsessed with Death (the Princess). They fall in love. Orphée's wife, Eurydice, is killed by the Princess' henchmen and Orphée goes after her into the Underworld. Although they have become dangerously entangled, the Princess sends Orphée back out of the Underworld, to carry on his life with Eurydice. At one point, Francois Perier drives Jean Marais to town for a police interview in a flat rad DHC with plate number 8711-RO3.





---
The Happy Road
1957 starring Gene Kelly. Two single parents--the American Kelly and a Frenchwoman are drawn together when their children run away from school together. A Morgan trike makes a cameo appearance in a street scene.







---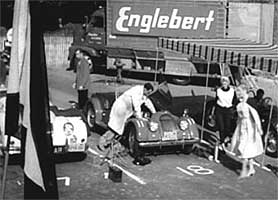 Roadracers
1959 Joel Lawrence, Marian Collier, Greg Morgan and Sally Fraser
The father of a race car driver blames him for a death on the track, disowns him, and sponsors a rival racer.






---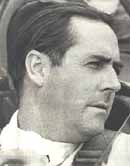 The Green Helmet
1961 starring American actor Ed Begley Sr. with Jack Brabham and other British racers of the sixties. Filmed primarily in Wales there is a racing sequence at Sebring where Plus Four flashes. The question is "Who was the driver?".





---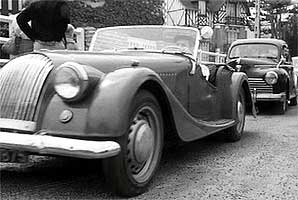 Nous irons à Deauville
1962 Michel Serrault, Louis de Funès, Claude Brasseur






---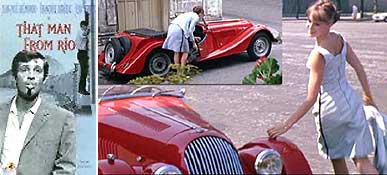 L'Homme de Rio (That Man From Rio)
1964 Jean-Paul Belmondo
Farce, spy spoof, and adventure. Swarthy thieves steal an Amazon figurine from the Trocadéro and kidnap the world's authority on the lost Maltec civilization. Cut to Agnes, the daughter of a murdered man who possessed one of two other such figurines. Moments after her sweetheart, Adrien, an Army private with a week's leave, arrives in Paris to see her, Agnes too is kidnaped, drugged, and loaded on a plane to Rio. Adrien is in hot pursuit, and before he can rescue her (with the help of a shoeshine boy), foil the murderous thieves, and solve the riddle of the Maltecs, he must traverse Rio, Brasília, and the Amazon heartland... all before the end of his week's leave.
---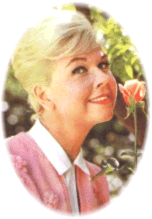 Do Not Disturb
1965 starring Doris Day and Rod Taylor
A very sorry movie for a very fine performer. Nothing seems to work here
except the Morgan Roadster. E.Herman





---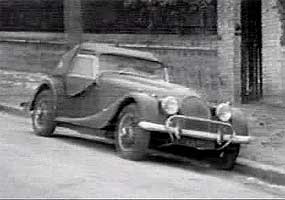 La tête du client
1965 Michel Serrault, Jean Poiret, Sophie Desmarets, Jean Richard
French Comedy





---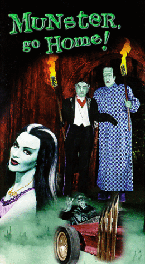 Munsters Go Home
1966 Fred Gwynne, Yvonne de Carlo
Herman discovers he's the new lord of Munster Hall in England. The family sails to Britain, where they receive a tepid welcome from Lady Effigy and Freddie Munster, who throws tantrums because he wasn't named Lord Munster. An on-board romance blossomed between Marilyn and Roger, but on land Marilyn discovers Roger's family holds a long- standing grudge against the Munsters. Herman upholds the family honor in an auto race (against a Morgan); he and Grandpa also unlock "the secret of Munster Hall." Thanks to Phil Houha for this one.






---


Brigadoon
1966 with Robert Goulet
Made for U.S. television, the opening scene features a racing blue Plus 4



---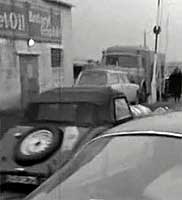 Les Aventures de Michel Vaillant
1967 Henri Grandsire, Mony Dalmès, Yves Brainville, Alain Leguellec
Based on the famous French comic book, the story line is excellent. Great cars, great footage of Formula races. Henri Grandsire plays Michel Vaillant. Highly recommendable for any race fan or Michel Vaillant fan.





---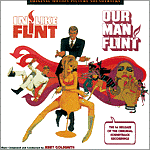 In Like Flint
1967 with James Coburn and Lee J. Cobb
Super-spy Flint takes on a cabal of women plotting to rule the world. Though it is not as much fun as the first Flint movie, our hero does drive up to the airport in a yellow Morgan. E. Herman









---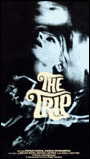 The Trip
1967 starring Peter Fonda
A man takes the drug L.S.D. and experiences unforgettably vivid hallucinations. A psychedelic film fantasy. Fonda drives a DHC through Hollywood Hills at opening of the film. (The film did poorly when Malvern noted that LSD did nothing to improve the car's rear suspension.)

The Drophead Coupe in the film belonged to the late Chuck Lowry and still belongs to his widow.



---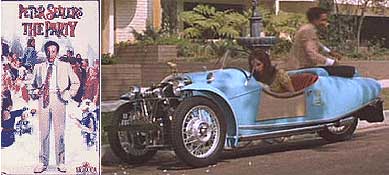 The Party
1968 starring Peter Sellers
An Indian actor screws up royally during the filming of a costume epic. When the 'fire this guy' list gets confused with the studio head's guest list for a party, he appears there and everyone assumes he must belong. A great many sight gags and misunderstanding gags are played out at the party where the rest of the film takes place.



---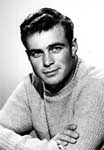 The Secret of Boyne Castle aka Guns in the Heather
1968 Glenn Corbett, Alfred Burke, Kurt Russell star in this Walt Disney cliffhanger about an American studying in Ireland who, becomes involved in international intrigue. A Morgan Trike makes an appearance. Dave Farmer





---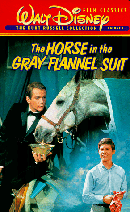 The Horse in the Gray Flannel Suit
1968 Dean Jones and Kurt Russell
An unfortunately under-rated Disney film. A harassed advertising exec trys to satisfy his employer and his daughter's dream by over-extending his finances and buying her a horse which he plans to have promote the sponsers' product. Problem is the horse has to shine in competition for the scheme to work. Curt Russell drives a little red Morgan that tows the horse trailer! Thanks to Phil Houha for this one.




---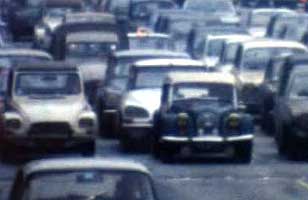 Les Enquetes du commissaire Maigret
1967-1990 French TV Series. Jean Richard, François Cadet, Annick Tanguy
Long running crime drama.








---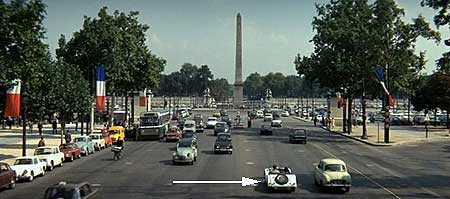 Le Cerveau
1969 Director Gérard Oury.
Arthur and Anatole are two little robbers. They want to rob money, money that will travel in a special train from Paris to Bruxelles. They don't know that other people have planned to do the same thing





---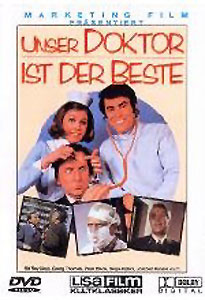 Unser Doktor ist der Beste
1969 German movie.
Dr Sommer is newly appointed to the hospital, but on arrival he is mistaken for a plumber. He is great at this but gets into trouble from the medical chief for being late. Romantic complications arise with a nurse along with children playing practical jokes on stuffy adults. Not a classic but a 1964 Plus 4 does make an appearance.







---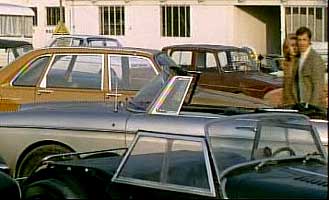 La Sirene de la Mississippi
1969 Jean-Paul Belmondo, Catherine Deneuve
Louis Mahe is a tobacco planter at Reunion Island. He is waiting for Julie Roussel to marry her. He only knows her by mail. The woman that comes does not like the picture he got, but he marries her anyway. Soon, she flees with Louis' money. She was not the real Julie Roussel but Marion. Louis tries to find her... Another Truffaut's film about passion.




---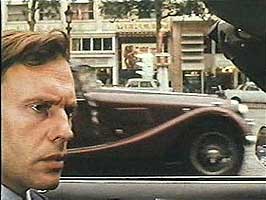 Cosi Dolce...Cosi Perversa
1969 Carroll Baker, Jean-Louis Trintignant, Erika Blanc and Horst Frank. Actors






---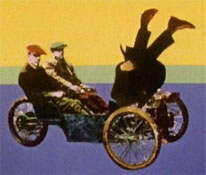 The Monty Python Flying Circus
1969-1974. Graham Chapman, Eric Idle, Terry Jones, Michael Palin, Terry Gilliam, John Cleese and Carol Cleveland.
The original surreal sketch comedy showcase for the Monty Python troupe.





---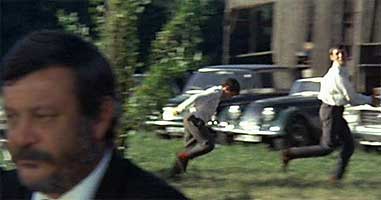 Les Choses de la Vie
1970 Michel Piccoli, Romy Schneider, Gérard Lartigau, Jean Bouise
Pierre, a successful expert in building highways has a traffic accident. Being seriously wounded, he is lying waiting for death and remembering his past in flashbacks.



---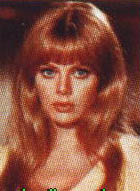 Percy
1971 Hywel Bennett Britt Ekland and Elke Sommers.
Edwin Antony is emasculated in an accident which kills a young philanderer. Doctors successfully replace his member with that of the dead man, but refuse to tell him the full story of the organ's origin. So Edwin begins a search which takes him to the philanderer's wife - and also to his many, many girlfriends...




---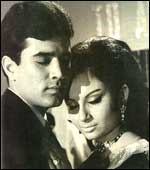 Haathi Mere Saathi
1971 Rajesh Khanna, Tanuja
Haathi Mere Saathi, does what Hollywood has done now repeatedly, almost thirty years back. The drama gives the elephant the most humane characteristics evident in a natural person today, minus all the special effects that we've come to expect in a 2002 film. This indeed is "the most unusual film ever produced in India". A 1937 Morgan is the transportation of Rajesh..who plays a rich man's son saved and raised with elephants.



---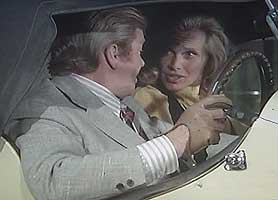 Columbo: Dagger of the Mind
1972 starring Peter Falk, Richard Baseheart and Honor Blackman
Lilian Stanhope and Nicholas Frame are two actors in London. They have to act in Macbeth and the producer is Sir Roger Haversham who is Lilian's lover. Sir Roger finds out he has been deceived by the couple and he threatens to interrupt the performance. Lilian kills him accidentally during a fight and afterwards the two actors take the corpse to his mansion, staging an accident. But Lt. Columbo is in London to learn about the new methods to investigate used by Scotland Yard. And Columbo smells something fishy in the accident.



---
| | |
| --- | --- |
| Rektor på sengekanten 1972 A risque Norwegian film. English title of Bedside Head. The young headmaster of a boy's boarding school decides that, due to the virility of his young charges, they are a sort of national treasure. He believes that his school should become co-educational as soon as possible. In order to raise funds for the changeover, the boys stay behind during their summer vacation and temporarily convert the school into a love hotel. | |
---

Magnum Force
1973 Clint Eastwood, Hal Holbrook.
Dirty Harry is on the trail of vigilante cops who are not above going beyond the law to kill the city's undesirables.



---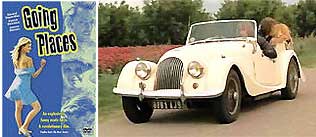 Les Valseuses (Going Places)
1974 Gérard Depardieu, Patrick Dewaere, Marie-Ange.
Two whimsical, aimless thugs harass and assault women, steal, murder, and alternately charm, fight, or sprint their way out of trouble. They take whatever the bourgeois characters value: whether it's cars, peace of mind, or daughters. Marie-Ange, a jaded, passive hairdresser, joins them as lover, cook, and mother confessor.

---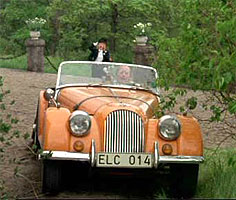 Släpp fångarne loss, det är vår!
1975 Starring Lena Nyman, Tage Danielsson, Georg Årlin, Margaretha Krook.
Small and short Frida lives with her long, tall friend in a house in the countryside. Frida rejects the idea that people who has commited crimes should be locked up. One day their own house is burgled by Harald. He is sentenced to prison. Acting in accordance with her philosophy, Frida decides to use all means possible to make it possible for Harald to escape





---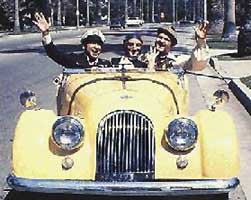 Silent Movie
1976 starring Mel Brooks
In an affectionate tribute to the silent film genre, three hopeful filmmakers decide to make a major silent movie. To do this and to save their studio from being taken over, the three try to recruit Hollywood's biggest stars. The stars they find are all famous actors playing themselves, who do a fine job of spoofing themselves, the business and all of Hollywood. Since only one word is spoken throughout the whole film, by an unexpected source, the humor relies on comedic sight gags and classic Brooks insanity. The 4-seater used in "Silent Movie" was bought by Mel Brooks for the film and afterwards sold to the late Dick Gastill. It was then sold to Al Gebhard, who also now owns the DHC used in "The Trip". (his widow still has the car).


---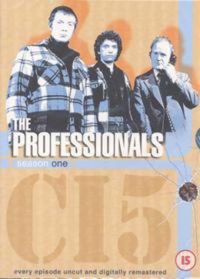 The Professionals
1977-1983 British Television Series Starring Gordon Jackson, Martin Shaw and Lewis Collins.
This series chronicled the lives of Bodie and Doyle, top agents for Britain's CI5 (Criminal Intelligence 5), and their controller, George Cowley. The mandate of CI5 was to fight terrorism and similar high-profile crimes. Cowley, a hard ex-MI5 operative, hand-picked each of his men. Bodie was a cynical ex-SAS paratrooper and mercenary whose nature ran to controlled violence, while his partner, Doyle, came to CI5 from the regular police force, and was more of an open minded liberal. Their relationship was often contentious, but they were the top men in their field, and the ones to whom Cowley always assigned to the toughest cases. A red Plus 8 is glimpsed in one of the episodes.







---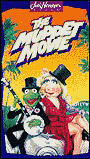 The Muppet Movie
1979 starring Jim Hensen
The first of the Muppet films, this sweet, entertaining children's film follows the trail of Kermit the Frog on his way to stardom. Miss Piggy, Fozzie, Gonzo and the rest of the gang tag along. Cameos by Steve Martin, Carol Kane, Orson Welles and many more.
Addendum by Ken Hill
I do not know which year the film was produced but in 1988 a model company named "Tomy" in Japan produced a 1/57th scale model of a Plus 8 which was finished in a pink colour. Seated in the model and not in the same scale is Miss Piggy complete with bright yellow hair. There is no doubt that this is a Morgan and not some other marque which has been mistaken for one. This was only produced in limited numbers and is really scarce to find.


---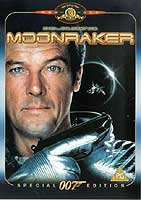 Moonraker
1979 Ian Fleming, Roger Moore.
Moonraker is a sort of James Bond meets Star Wars. Released in 1979, the year that saw the arrival of Star Trek on the big screen, Moonraker was the latest film to latch onto the science fiction revival started by George Lucas' 1977 picture. Audiences flocked to see Moonraker, making it the highest grossing 007 movie before Goldeneye. The mixture of escapist action and space shoot- outs found favor with the American public.





---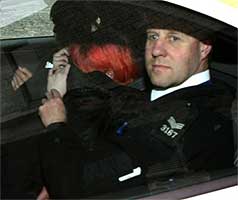 The London Connection (aka The Omega Connection in The USA)
1979 Starring Jeffrey Byron and Luther Starling. In this espionage drama, a young CIA operative gets entangled in the abduction of a scientist who possesses a unique formula for energy. The scientist was abducted as he tried to defect with the formula. Clip with ThreeWheeler






---
Saxafone
1979 A mad- in-Italy, set-in-Italy movie. Starring Renato Pozzetto (the sax players) Mariangela Melato , Fiorenza Teo Teocoli, Fabrizio Castellani, Cochi Ponzoni, Massimo Boldi, Felice Andreasi, Giorgio Porcaro, Diego Abatantuono, Guido Nicheli and Ernesto Thole.
---

To Serve Them All My Days
1980 mini-Series
David Powlett-Jones, the son of a Welsh miner, is invalided out of World War I after suffering from shell-shock. He is advised to take up teaching. Somewhat skeptical, he applies to teach history at Bamfylde, a boys' boarding school in north Devon. Before long, he finds himself immersed in the spartan life and quaint traditions of the school, and becomes a much respected teacher and house master. His close involvement with the school helps him cope with the tragic loss of his young wife in a car crash. (The Morgan disappears after the car crash.) As World War II looms, he eventually becomes headmaster, after a heated and long running dispute with his ruthless predecessor.

Afternote: The Morgan 3 Wheeler used in "To Serve Them All My Days" was my 1922 De-Lux CJ 4933, known as "CJ". I bought the car in 1977 and still own it 30 years later. I was on set with the BBC in 1980 and had to teach the actors John Duttine and Belinda Lang to drive it. Kind regards, Kelvin Lee
---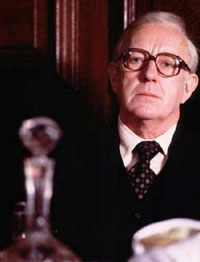 Tinker, Tailor, Soldier, Spy
1980 Mini-series
This has to be the best movie about British Intelligence ever made. Alec Guinness is a masterful George Smilie, the retired operative brought back to seek out a mole in the agency. Smilie's young male counterpart purchases a Morgan +4 roadster. It is used for a stake-out in rainy weather, as I recall, providing an understanding of just how diminutive the interior is for two people, top-up with side-curtains installed. It's a crime that this one isn't available on video.



---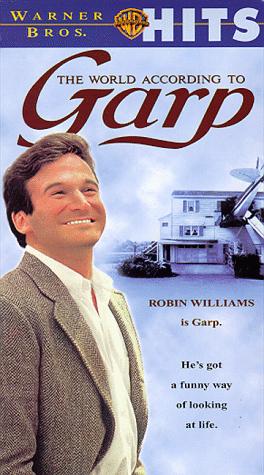 The World According to Garp
1982 starring Robin Williams
Based on the John Irving novel, this film chronicles the life of T S Garp, and his mother, Jenny. Whilst Garp sees himself as a "serious" writer, Jenny writes a feminist manifesto at an opportune time, and finds herself as a magnet for all manner of distressed women. Itzy Atkins was one of the producers and owned (still does) the 4/4 used in the movie.





---

The Golfer
1982
A Scottish golf teacher's daughter drives a 4/4. A bet is made to see whether the wagerer can learn enough golf in just one week. I can attest that driving a Morgan does, in fact, lower your handicap.
---
Page Two